Retro Game Restore has just opened pre-orders on a new rear board replacement for original Famicom consoles.  This board can be a 100% #nocutmod that replaces the original power board with one that can also support a/v out via a simple mod, or RGB out if you install a separate NESRGB.  The price ranges between $35 and $50 depending on options and should ship by the end of March:
Pre-Order Here:  https://retrogamerestore.com/store/famipoweradapter/
I'm really interested to try this board for a few reasons.  First, the composite video mod looks easy and has the potential for improved video quality, as the circuit is right where composite is output – Simply solder a small (additional) board to the bottom of your Famicom, then just run two wires to the new rear board: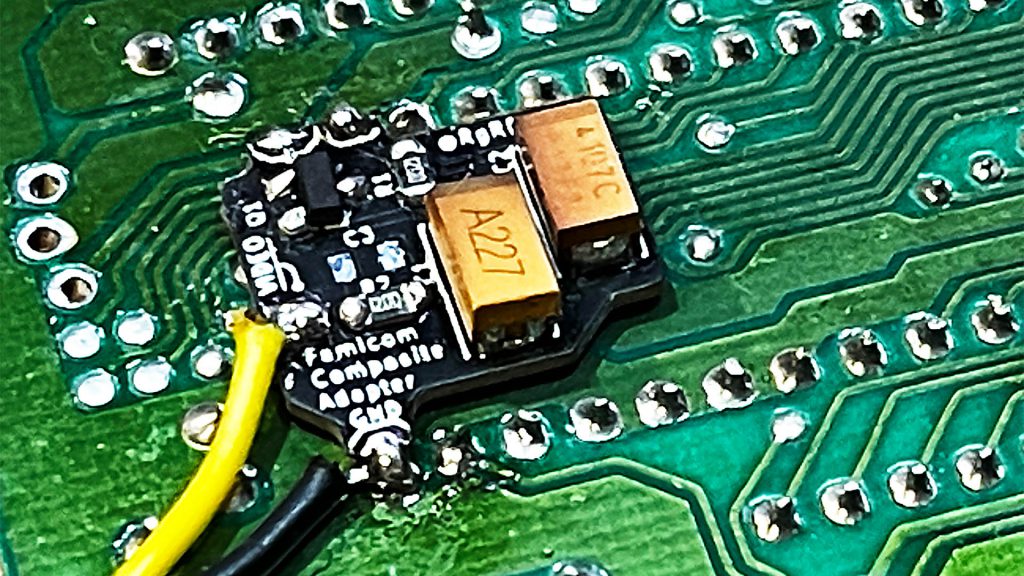 Then, you can choose between using a Genesis 2-style MiniDIN 9, or a 3.5″ jack.  If you're using an original Famicom shell, the 3.5″ jack is completely no-cut.  If you're using one of RGR's clear Famicom covers, the MiniDIN is a no-cut mod as well.  I think you'd have to trim some original plastic for the MiniDIN use though:


The last option is a USB charging kit but (respectfully) I never like doing these mods.  It's just too easy to use a charger that only outputs 5v and isn't PD compatible – There's just way more that can go wrong than problems to solve here.  Still, its an option if you'd like it!
Ben from iFixRetro recently tried a beta version and seemed to like it!  Check out his post for more info and I'll hopefully do a livestream soon seeing how it compares to the previous rear board I purchased:
The Famicom power adapter board from @RgRDev is great. It replaces the original power board from the system and offers customizable video output options such as composite video or in RGB, and provides a cleaner power rail to mitigate any video noises from it. Cont'd pic.twitter.com/rOR9ATgm5V

— iFixRetro (@iFixRetro) February 12, 2023