Following the success of his full-size Virtual Boy Consolizer Case, Marcus Mitchman has just released on thingverse the design files of a remodeled smaller 3D-printed VBC case that he's naming: Virtual Boy Mini Consolizer Case.
The new redesigned small form factor shell snuggly encases the Virtual Boy's motherboard and the parts needed to complete the consolization process, that includes: Furrtek's Virtual Tap and Servo pcbs and Db Electronic's SNES AV multi-out. While adopters of the full size case could take advantage of the extra provided space to install both RGBs and VGA versions of the Virtual Tap, mini users might want to choose one or the other.
In terms of functionality, the newer mini design retains the same port openings available on the full size case. The front panel still has holes for the controller port, the EXT port, the 3.5 mm audio jack port as well as for the volume control wheel. The multi-out connector opening is conveniently located at the back of the case.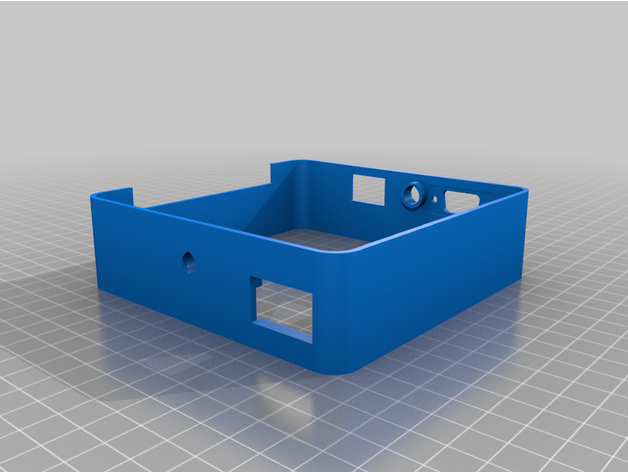 It should be noted that due to space constraints in the case (literally) of the mini, modding/soldering beginners might find the consolization procedure somewhat challenging to perform.
For those who are looking to rejuvenate a broken Virtual Boy, and then integrate it into their RGB setup, both of Marcus's cases are excellent in their own ways; in the end it all comes down to personal preference and space availability.
Links:
For further discussion, follow me on Twitter: