Back in May of 2022, Malenko, the one who brought us the English patch for Fire Pro Wrestling 6 Men Scramble, started working on another English patch for Shutokou Battle '97, also known as Tokyo Highway Battle on PlayStation in the US. After roughly 3 months (and much help from the Sega Saturn community) the project is nearing completion, and folks can visit the link below to check out the current build.
Developed by Genki, this game was the precursor to the Tokyo Xtreme Racer series on the Dreamcast and PlayStation 2 & Xbox. As a huge fan of Tokyo Xtreme Racer and one who spent a lot of time playing the series on PS2 and Xbox 360 (as Import Tuner Challenge), Malenko was inspired to take on this translation project in order to make this game more accessible to a wider segment of the Sega Saturn community.
Released in the west as Tokyo Highway Battle on the PlayStation, almost all of the original FMVs were cut and it didn't even star the "Drift King" himself, Tsuchiya Keiichi. As it was never saw a western released on Saturn, the only way to play it on Saturn prior to this patch was to play it in Japanese. However, despite being a great racing game, many folks have had difficulty progressing to later stages due to the steep language barrier.
Hopefully through the release of this English patch, more folks in the Saturn community will give this game a chance and perhaps even go on to discover and appreciate Genki's later entries to the series.
The project would have come to a dead stop if it weren't for Nanish1 who coded tools to split the compressed files, extract the data, recompress the data AND remerge the files AND update the tables. Laquerware also helped to translate the spoken dialog in the cutscenes and Shadowmask added subtitles with these translations. Huge shouts go out to these individuals for aiding this project!
As a bit of fan-service, Malenko even added a special Saturn scene favorite, Craig Stadler, as one of the drivers in the game, complete with his famous Pebble Beach one-liners…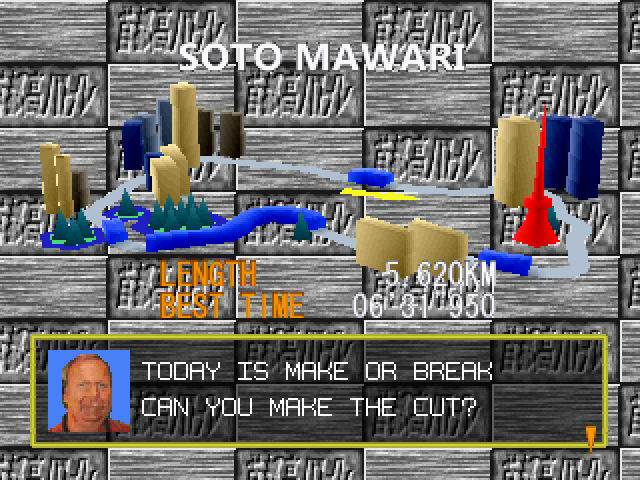 Tools Used:
Nanash1's custom LZ toolset GitHub – nanash1/dk_tools: Tools to translate Drift King '97
Derek's Byte Finder GitHub – DerekPascarella/ByteSearch: A utility to recursively scan a folder of files for a known byte string.
wxMEdit Hex editor wxMEdit – A Cross-platform Text/Hex Editor
Crystal Tile 2 Crystal Tile 2
Knight0fDragon's SPP Sega Saturn Patcher
Cafe-Alpha's Save Data Manager PPCenter :: Pseudo Saturn Kai
Sonicbot's save game included with Save manager
CRAM2PAL URL needed
Notepad++ Notepad++
ePSXe emulator Welcome to the official ePSXe website
Yaba San Shiro Saturn emulator uoYabause
Matt's Shuft-JIS table https://mattsmessyroom.com/uploads/sjis.tbl
Genki Rival Project Shutokō Battle Rival Database Wiki
Discord? Discord | Your Place to Talk and Hang Out
Thanks to Nanash1, TrekkiesUnite118, Knight0fDragon,derek(ateam), privateeye, Sonicbot, Cafe-Alpha, Shadowmask, and you!
---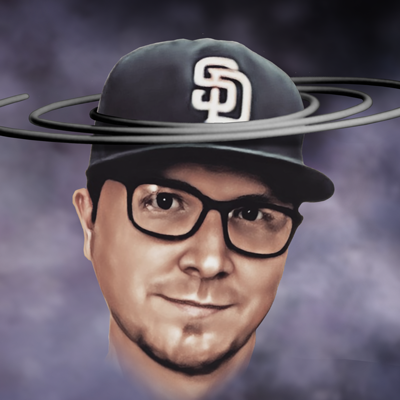 A massive Saturn fan since Christmas '96, Dave is enthusiastic about growing the community and spreading Saturn love and knowledge to fans old and new. Co-founding the SEGA SATURN, SHIRO! podcast back in 2017 and creating the SHIRO! SHOW in 2020, he seeks to create interesting and engaging Saturn-related content for the community. Dave's interests circle around game preservation, and he is a huge fan of game magazines and developer interviews.