After successfully producing two runs of the transparent clear Pc-Engine cases back in April, Retro Game Restore has now opened pre-orders for a translucent smoke gray kit for Pc-Engine consoles and controllers (second generation controller with turbo buttons on board).
Clear Case:  http://retrogamerestore.com/pce_case/
Smoke Case:  http://retrogamerestore.com/pce_case_smk/
RGR is still using the same mold as the clear case so with minor modification (trimming pre-marked cutting lines), the translucent gray case can easily house CoreGrafx 1 and 2 boards as well. This particular revision looks to be a perfect match for TerraOnion's SSDS3, as they both share almost identical aesthetics.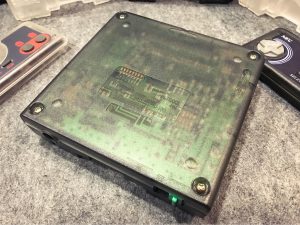 Just like with the initial clear cases batch, due to manufacturing constraints, the project will unfortunately get canceled if the pre-orders won't exceed the minimum-set-limit of 80 (and early adopters will be fully refunded). But if it succeeds, the kits are estimated to ship around mid-August, alongside the second batch of the transparent clear cases.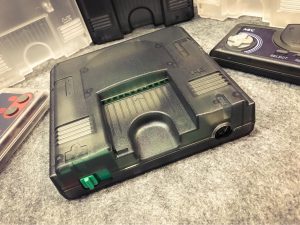 The PC-Engine translucent smoke gray kit is priced at 116.79$ (including shipping) and consists of one console full shell and one second-generation controller shell.
For more information check out the pre-order page here: https://bit.ly/3fEx0K0
For further discussion, follow me on Twitter: