Disclaimer: Laser Bear Industries and RetroRGB.com are not responsible for damages caused by the use of this tool or firmware. Flash this at your own risk.
Download the tool and firmware here   
Updated Firmware with aspect ratio controls working
Beta: June 22, 2022 Firmware Includes support for IR remote control, a new 180 degree rotation mode, and an updated Freesync engine. (Freesync is set to always on, when enabling the menu function we loose access to aspect ratio controls so the menu option is just greyed out)
Or follow this quick guide
Install the driver for the flashing tool:
Make sure the option under access method is RealtekUSB
Select Communication Option from the top menu
Hit the button marked Install, and install the driver.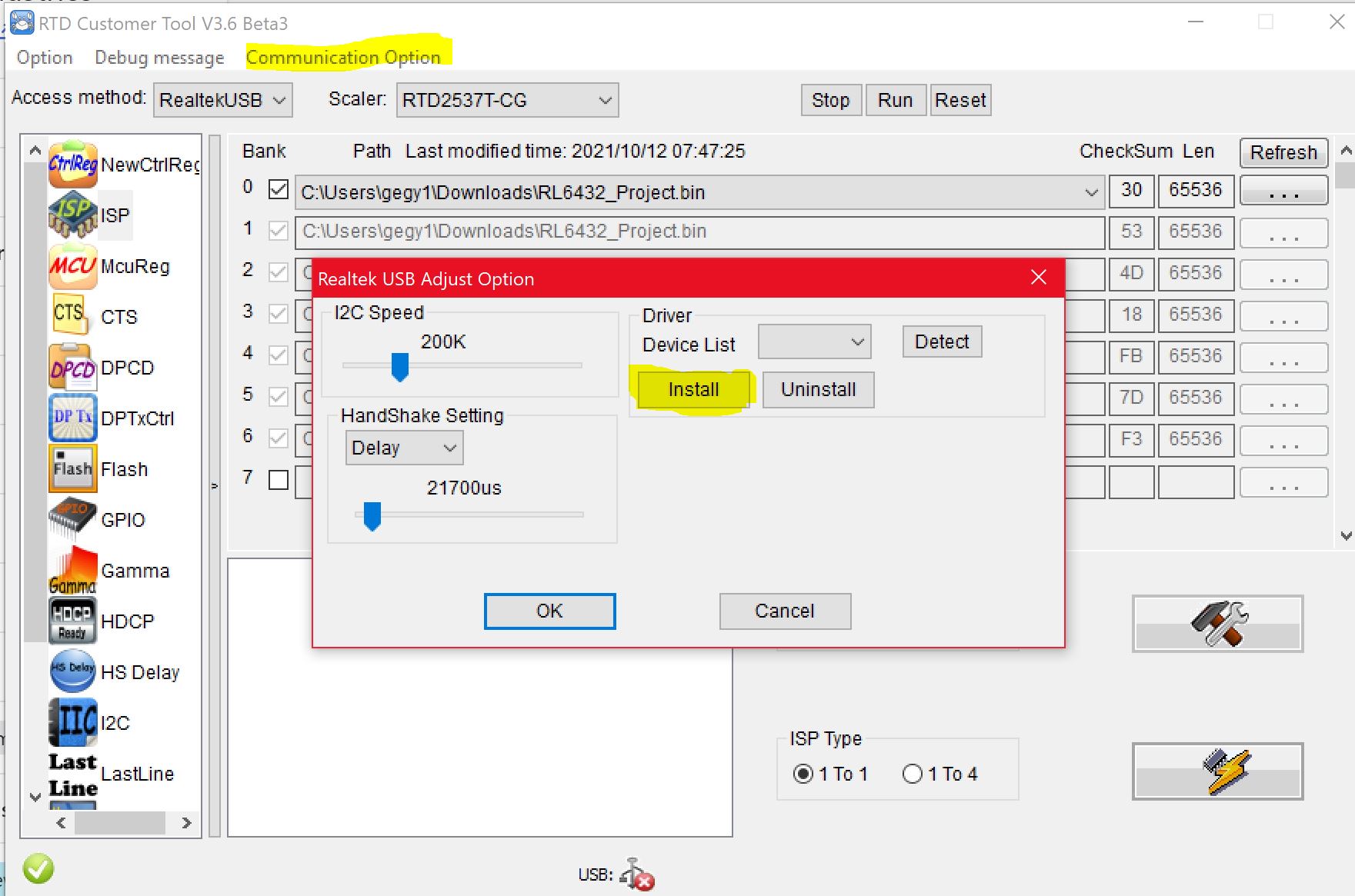 Next you will want to make a full backup image of your driver board:
On the left pane select the option marked Flash
The screen should look the same as below
Set your bank count to 8
Then click the button marked Read Total (This reads the full flash into memory takes a few moments)
Then click the button marked Save Total (This lets you save a bin image of the full flash of your monitor to recover from a brick) Keep it safe.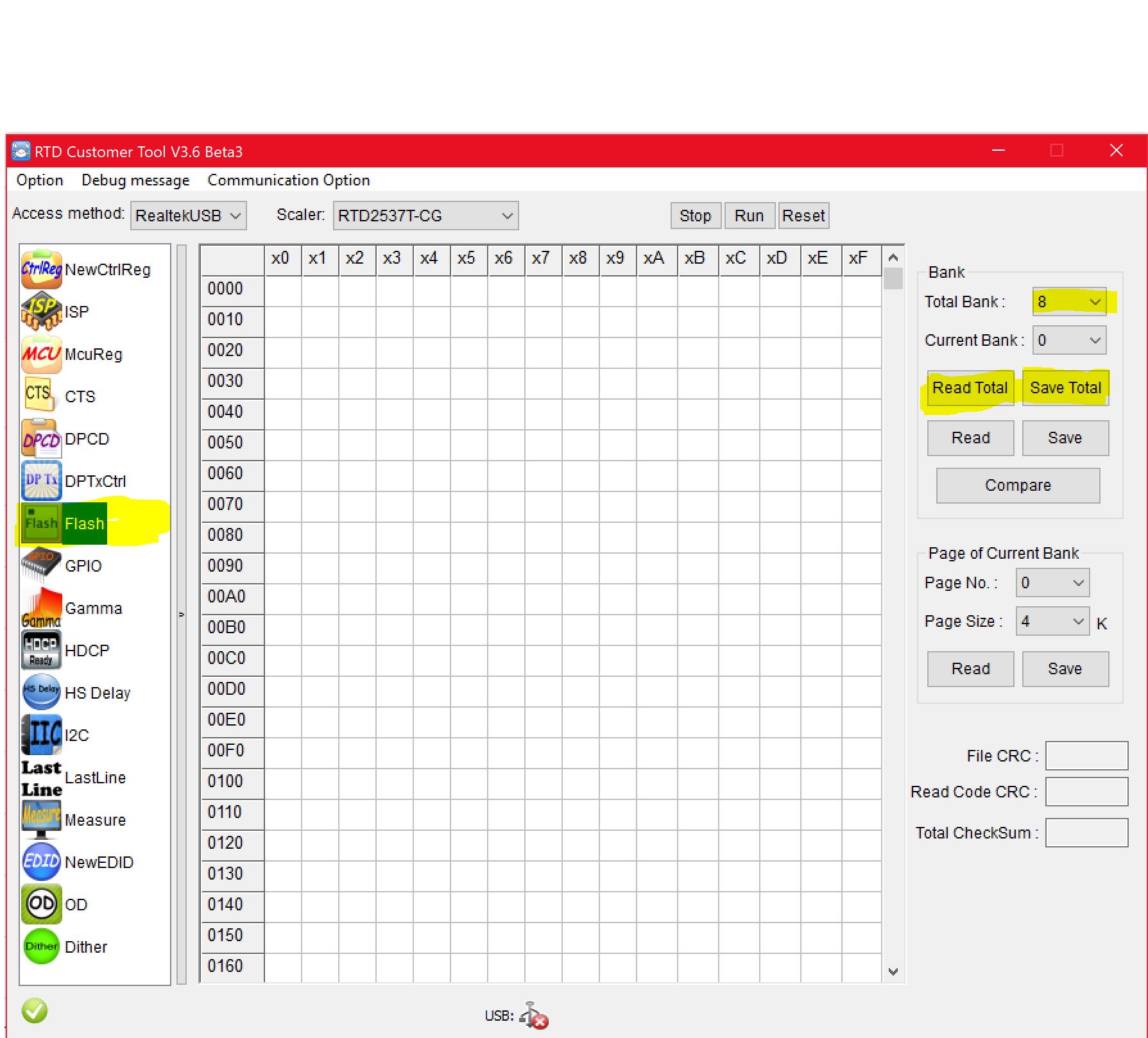 Next select the ISP option on the left panel
Hit the button with the … (three dots) and select the bin file you wish to flash to your board.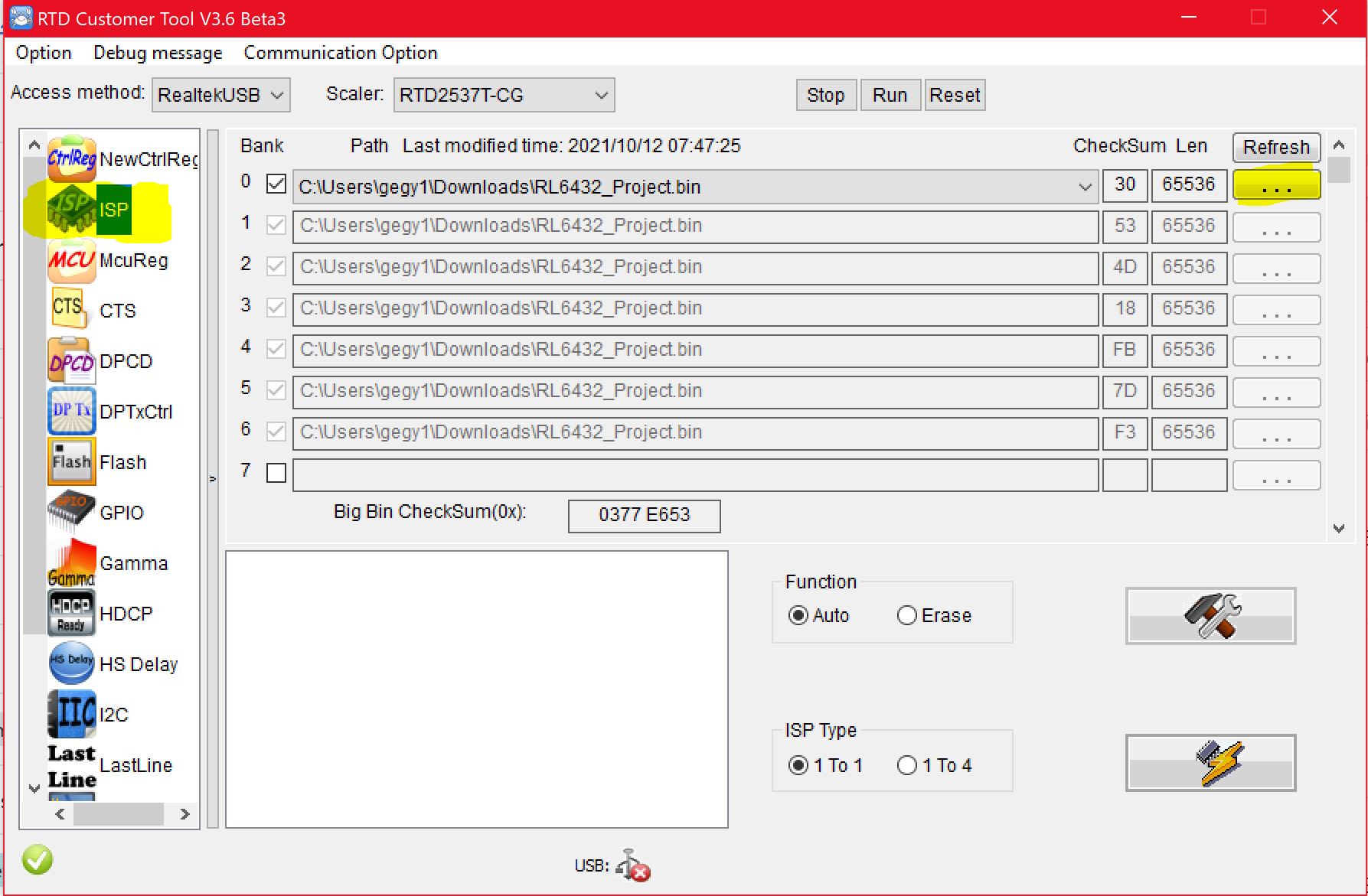 Finally Make sure the ISP Type is set to 1 To 1 mode
Then hit the button marked with a lightning bolt and a chip
There will likely be an error message like Flash Mismatch, but you can just ignore that as long as the software moves onto flashing banks.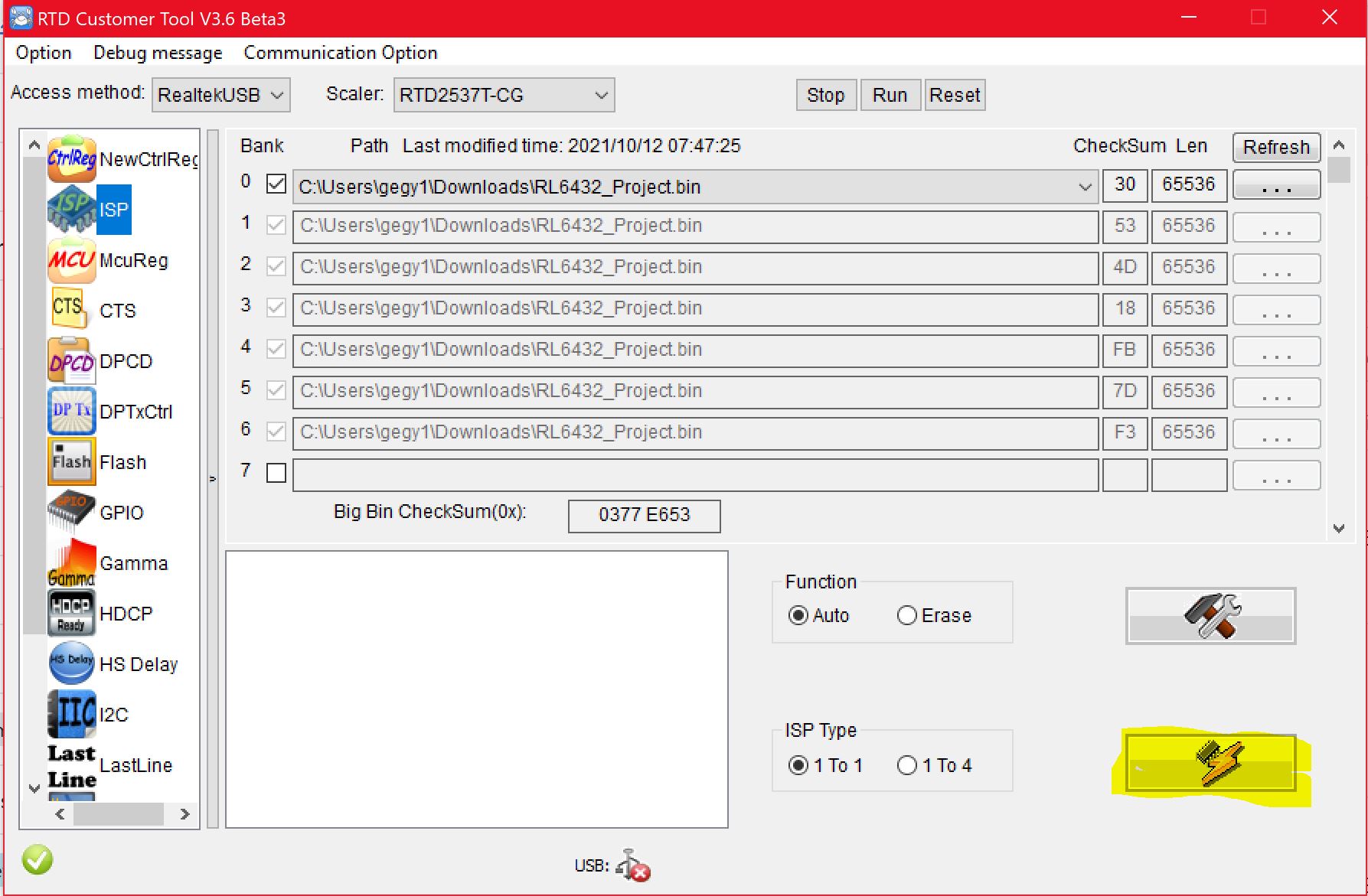 You will need a flashing device called an RTDTool Sometimes called a Realtek ISP tool. Sourcing this device is a bit grey market, so it may or may not be found on sites like Amazon, eBay, Aliexpress, Bangood and so on. They may be difficult to source or not stocked everywhere.
It will look like either of these, if its different from these you may need to do some different setup steps with access method option.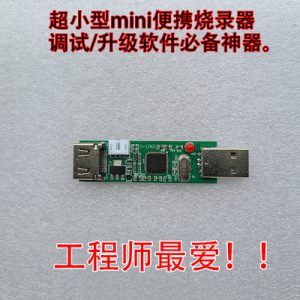 Here are some links that I have been able to find to the tool:
On aliexpress search RTD2556 dedicated programming tool RTD