Channel 3 Records have launched a preorder for Super Dodge Ball soundtrack composed by Kazuo Sawa, released for NES. It will be released as single LP, featuring artwork by Kunio-kun and Koji Ogata (緒方 孝治). Its priced at $36.00, with scheduled release around May 2023.
(US) Channel 3: https://ch3records.com/collections/vinyl/products/super-dodge-ball
(US) Ship to Shore: https://shiptoshoremedia.com/collections/featured/products/super-dodgeball
This release comes with printed inner gatefold, a rubber slipmat and a sticker sheet with sprites for the inner gatefold.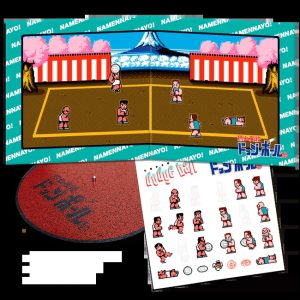 Vinyl record itself will be available in 3 variants:
Powershot Orange
Namennayo Blue
Classic Black