Ever since its initial announcement in late 2020, the USB2DB15 controller adapter has received a ton of updates and quality-of-life improvements. The latest comes in the form of adding the state-of-the-art PS5 DualSense to the list of compatible controllers.
For those unfamiliar with the USB2DB15 project, it's mainly a collaborative open-source effort that was first conceived by developer Raph_friend. The device itself accepts modern USB controllers through one end and the other end plugs directly into the DB15 port of devices like superguns and Neo-Geo consoles. The Arduino based Atmega328P on-board micro-controller is responsible for the signal conversion and functionality options like button mapping.
Raph has been closely working with the arcade community and actively adding controllers to the every growing compatibility list. Some of the notable newer additions are: most of the Brook pcbs, Sega's Astro City Mini Arcade Stick and as the title of this post implies the PS5 DualSense.
Now DualSense users should not expect to fully exploit the controller's cutting edge features like haptic feedback and adaptive triggers while playing on a 25-year-plus old arcade board but this new addition to the USB2DB15's repertoire of modern controllers definitely opens the door for future compatibility with arcade sticks and 3rd party controllers that share the same protocol as the DualSense.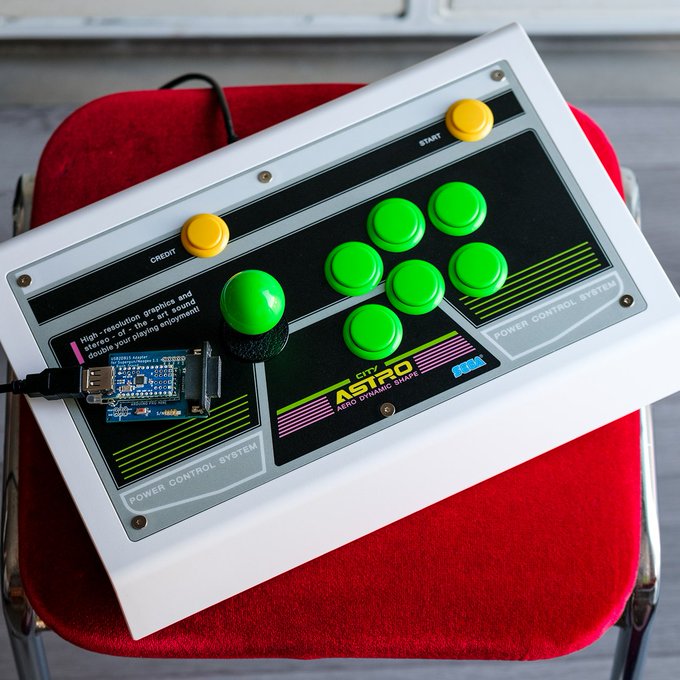 The team behind the USB2DB15 are also offering, through a donation program, a fully assembled kit for those who don't have the skills or time to put together and program their own. Contact Raph directly on the Arcade-Projects forums (requires registration) for more information.
Links:
For further discussion, follow me on Twitter: