UK based modder Will Gentry just revealed the MegaKiosk DS-18, a new 8-slot add-on device for the Sega Genesis/Mega Drive.
Originally based on the never-publicly-released SEGA DS-16 6-slot Kiosk demo unit, the DS-18 is an Arduino-based external peripheral that interfaces with any (all models from all regions) Genesis/Mega Drive console through a custom cartridge (and a ribbon cable) that plugs into the console's 64-pin cartridge port (unlike the DS-16 that connects to the system's expansion port).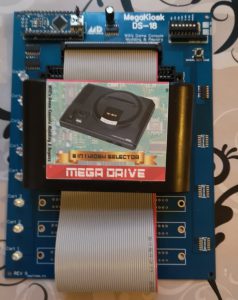 (All ports will be fully populated in the final version)
To mimic the behavior of an actual kiosk unit, the DS-18 flips through ports/games in a timer-based fashion and the intervals are set by toggling DIP switches (seven different options) that are conveniently located at the top of the main PCB. Manual/Override switching is also made possible by a simple on-board button press. Each slot is complemented by an LED light that will illuminate when any given port is active/selected.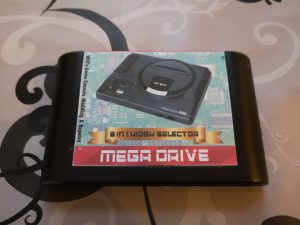 The MegaKiosk DS-18's price is set at £80 GBP + shipping (~97 USD). It will be sold as a kit that includes: the main 8-slot PCB, a ribbon cable, a custom cartridge (and its shell) and PCB pegs. A plastic case for the DS-18 is currently being worked on and the final design will be made available for download on Thingverse.
For those who are interested in acquiring a DS-18, Will has set up a Google Form to fill out here. The units will be finalized and ready-to-ship in late June, if everything goes according to schedule.
Will's shop: https://www.willsconsolemodifications.co.uk/diy_modding_parts.php
Interest form: https://bit.ly/3bVKmPi
Auto Amazon Links: No products found.
For further discussion, follow me on Twitter: