Taiwanese based gaming accessories developers Brook have just announced the latest addition to their Wingman series of controller adapters: the Wingman PS2.
As the name implies, the Wingman PS2 is an adapter/dongle that plugs into the controller port of the PlayStation 2 and accepts a whole slew of wired and wireless controllers. Just like other Wingman adapters, the Wingman PS2 features: a USB Type-A port that you can plug modern USB controllers into, and a smaller micro-USB port. Not only can you install firmware updates via the micro-USB port but you can also use it to connect the Wingman PS2 to a PlayStation Classic.
Right out of the box, the Wingman PS2 is compatible with most modern wireless controllers such as Sony's PS3, PS4 and PS5 controllers, Microsoft's Xbox One and Xbox Series X/S controllers, and the Nintendo Switch Pro controller. According to Brook, the Wingman PS2 is also compatible with many 3rd party USB controllers that are originally designed to work on last and current generation consoles. Brook is currently compiling a list of compatible controllers to be posted later on the Wingman PS2 product page.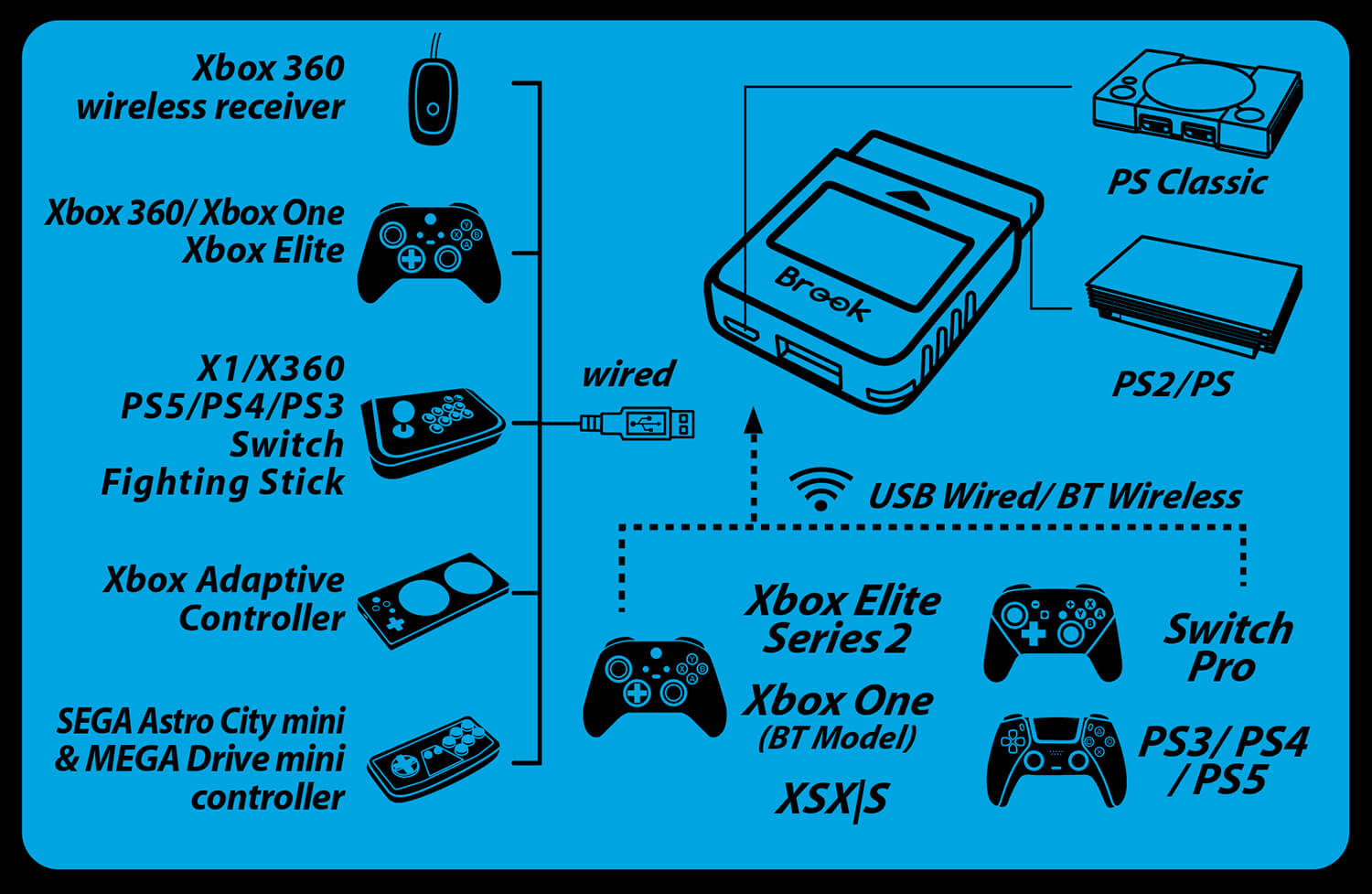 The Wingman PS2 supports turbo functionality and offers you the option to remap the buttons, of any controller, to your preference.
Although advertised as an adapter for the PlayStation 2, the Wingman PS2 is also fully compatible with the original PlayStation and, as mentioned above, the PlayStation Classic.
Brook's Wingman PS2 is priced at $40 and can now be order through Focus Attack. The adapters are expected to ship later this month.
I just wish that Brook would start posting controller lag measurements on their product pages, especially that their products seem to be geared towards professional fighting gamers.
Links:
PS: Brook even produced a rap video to promote the Wingman PS2

For further discussion, follow me on Twitter: