As many of you typically know, VMUs, while a cool concept of memory card, have a couple of problems. The biggest (Or not biggest depending how you look at it) issue are many of them not having a large storage size. Games like Half-Life for example will take up your entire VMU to save, causing you to hunt down another VMU, or sacrifice the game to the Dreamcast gods in order to keep your precious Shenmue save.
The other major issue plaguing the device, is the battery life being so short. Taking that thing on the go and playing mini games will only last a short duration before you're popping in another battery in order to play with your Chao..
Thankfully, Chris Diaoglou, the man behind awesome Dreamcast devices such as the DreamConn, a wireless Dreamcast controller, has announced a SD card based VMU for the Dreamcast that not only addresses the original VMU shortcomings, but is loaded with even more features!
Some of the features include:
Backlit LCD screen with a higher resolution:
– Comes with a new LCD screen that can support the original 48×32 resolution, or a scaled 96×64 size.
MicroSD card slot:
– Gives the Dreamcast a massive storage capacity to put all your saves and DLC onto one device.
4x VMU Backup:
– If no MicroSD card is inserted, will default to a 4x Memory Card mode just like SEGA's official card.
External Battery Charging:
– Charge your VMU with either a USB cable or the Dreamcast Controller
PC Memory Manager:
– Manage and backup all of your Dreamcast's saves on your PC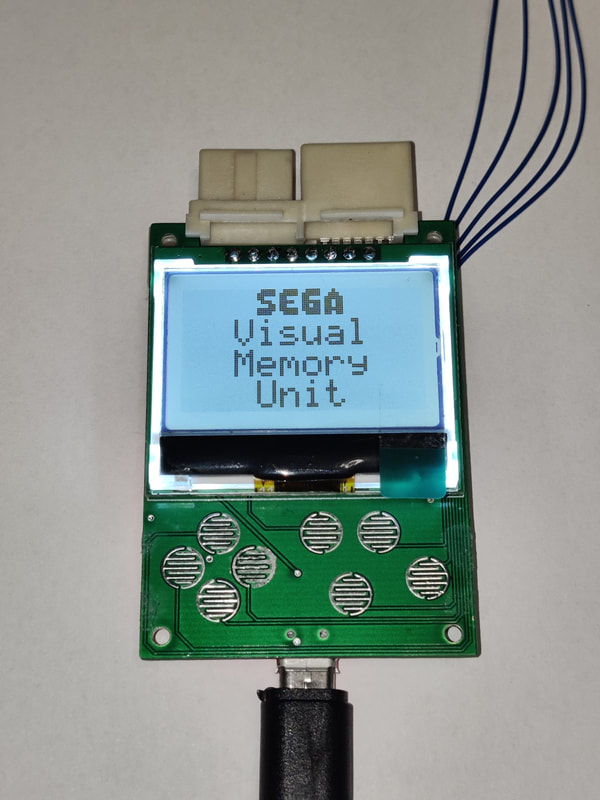 Chris is currently looking at a $100 price tag for the device. While it may seem expensive, the ability to just use one VMU with your console, and back up saves to your PC in a relatively easy way, seems like a fair price of entry.
There's been no date set for release, but if you'd like to follow the project more closely, you can check out his site here, which also features many of his other amazing projects: https://www.dreammods.net/stay-tuned.html