Greg from LaserBear is now selling an adapter kit for front-loading NES consoles that allow you to install the Hi-Def NES HDMI kit, without requiring any cutting at all!  He previously released a different adapter called the "height def NES" that allows for a no-cut installation on top-loading NES'.
Purchase the kit here:  https://laserbear.net/shop/ols/products/nes-front-loader-hi-defnes-no-cut-kit
The kit works by using an HDMI extension ribbon cable to run the HDMI output through the hole on the bottom of the NES where the expansion port sits.  Then, just remove the expansion port cover and replace it with the 3D printed mount that contains the Mini HDMI port.  You can run the cable right through the slot on the bottom of the NES and have a completely #notcutmod for your HDMI NES!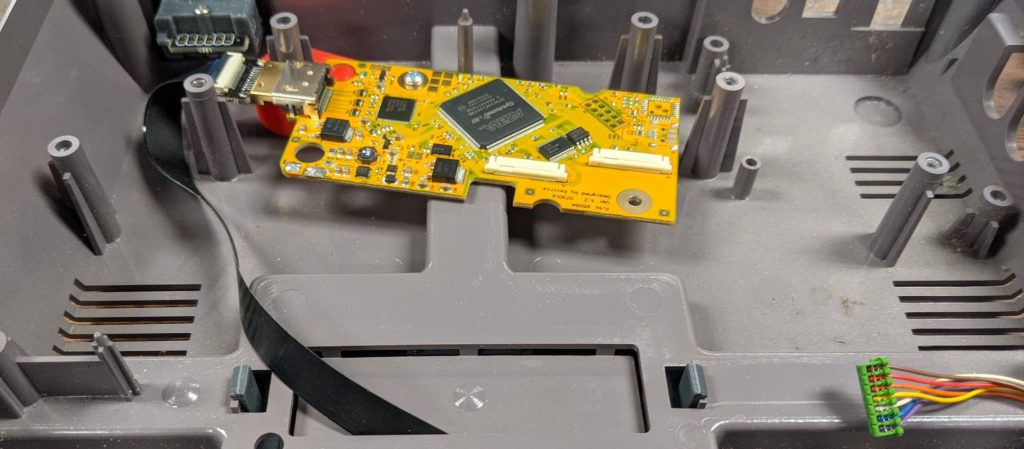 Coming to Laser Bear this weekend. Hi-Def NES No Cut for the Front Loading NES consoles. Found all the parts after losing track of them during the move. pic.twitter.com/ss3BGhLkSV

— Greg Collins (@collingall) January 13, 2021