Krikzz has just released a new firmware for the Mega Everdrive Pro, with a few interesting updates.  First, you can now navigate the menu from either controller, which might be a help if you have multiple controllers connected.  Next, Krikzz added the "save state recovery slot" functionality that was also just added to the EverDrive N8 Pro – A handy feature to protect against accidentally overwriting a savestate file.  There's also a few bugfixes and new way to handle savestates, which was implemented to prevent slowdown if there's a lot of files in the main savestate folder.  More info on how that works after the links:
Purchase a MEDPro Here:  Amazon / Stone Age Gamer
Firmware Update Files:  http://krikzz.com/pub/support/mega-everdrive/pro-series/OS/
After updating to the new firmware, a new subfolder will be created under the main savestate folder for each game, which matches the title of the ROM.  While I like the idea of keeping save states organized this way, I was concerned that meant a lot of manual work moving the files, but NOPE!:  Krikzz fully automated the process, by prompting you if you'd like to export your previous savestates to the new folder-based one: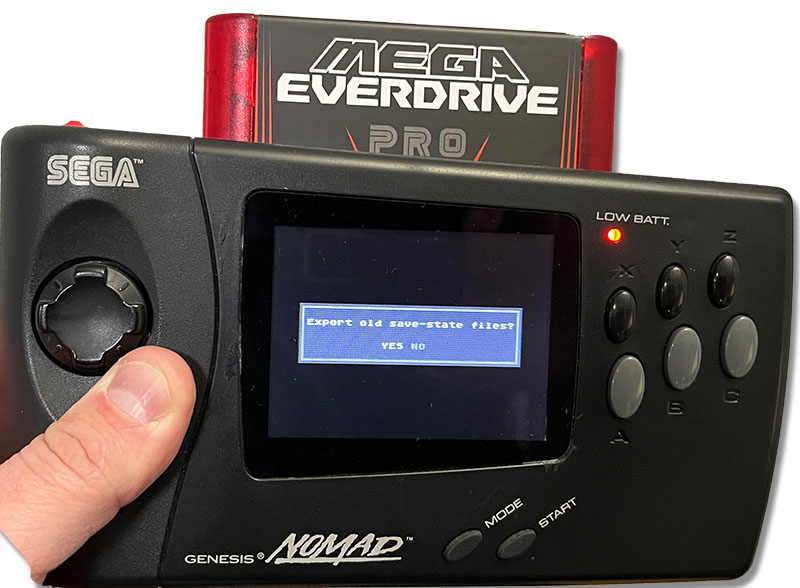 After a few seconds, everything's transferred over and all your previous saves will be moved to their own subfolder: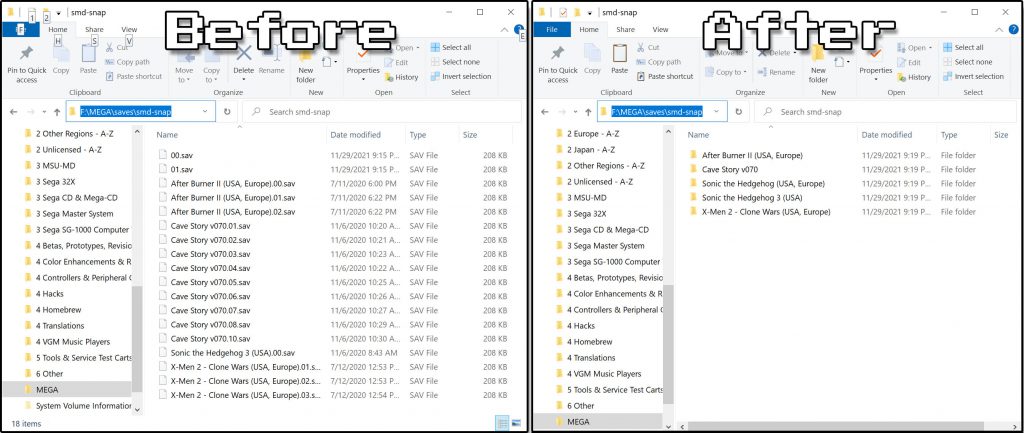 All previous savestates load exactly as they did before and unless you checked the MicroSD card's folder, you'd have never known a change occurred.
The full list of changes since the last firmware update are as follows:
Fixed cd-audio activation for Pier Solar. Game wasn't detect cd hardware on some systems
Fixed glitches when used ram-cart function on Mega-SG
State recovery function
Menu navigation works from both controllers
Changes in structure of save-state folder**
Mega EverDrive PRO OS update v4.14https://t.co/mtf39ro6uq pic.twitter.com/Tysdhlo04o

— krikzz (@krikzz) November 29, 2021