Due to the poor decisions of both the Japanese and American branches of Sega, western gamers missed out on a ton of amazing Japanese games.
Luckily, over the last few years, fans have taken matters into their own hands by translating, fixing, and even improving Sega Saturn games via patches. For example, the original Grandia and Lunar: Silver Star Story are two of the big name translations that are currently in heavy development.
Saturn fans now have a new option; Akumajou Dracula X: Gekka no Yasoukyoku, also known as Castlevania: Symphony of the Night (or Dracula X: Nocturne In the Moonlight) can be added to the playable in English list thanks to a developer by the name of Knight0fDragon.
Before you get too excited, keep in mind that this patch is very new and thus in an alpha state so there will be bugs. The game is not 100% translated or finished, but it is very much playable with much of the PS1 dialogue ported over.
Yes, your Saturn will now finally ask "What is a man!"
That said, I have personally played it on real hardware through a modded Action Replay Cart as well as various cores on Retroarch.
Here are the developer notes on progress:
V.081
Fixed items crashing game issue. Will display "Obtained." Need to update my text writing routine to handle
Obtained <Item Name>
V.080
Happy Halloween.
Thank you for trying out the alpha build of SOTN on Sega Saturn
This version has most of the items and enemies names translated,
as well as some of the story translated.
This patch is loosely based on the PSX translation version. The final version will contain the PSP version.
I currently need a lot of saves to go through the different aspects in the story line.
If you see an issue, please provide a save file (not a save state) with details as best
as you can as to what the issue is.
Known issues:
Later story and ending text not translated.
Alucard's name at the ending not translated.
Locations may be wrong and wrap. This requires an 8×8 font routine to be written.
Some gates messages may be wrong and wrap. This requires an 8×8 font routine to be written.
Entering a new area still has Japanese text.
Stat screen has Japanese text.
In game menu options are not aligned for English and may not all be translated.
Outer wall elevator switch still has Japanese text.
Title screen not converted to SOTN.
Speech pauses and text may not align in certain places.
Some speeches may have the last line cut off. (This requires a new patcher)
First meeting of Death has translucent effect.
If you would like to buy my a coffee to say thank you, McDonalds coffee is
my preferred choice. You can't beat it for $1. If you would like to donate,
you can send via PayPal to knight0fdragon@gmail.com.
This patch is completely independent of the current 4M RAM cart patch that has circulated the net and per developer Knight0fDragon, he's unsure of how it could be applied to his patch. However, I have no doubt that someone will try it. Hopefully, they will eventually be merged so that we can get closer to an ideal SOTN experience.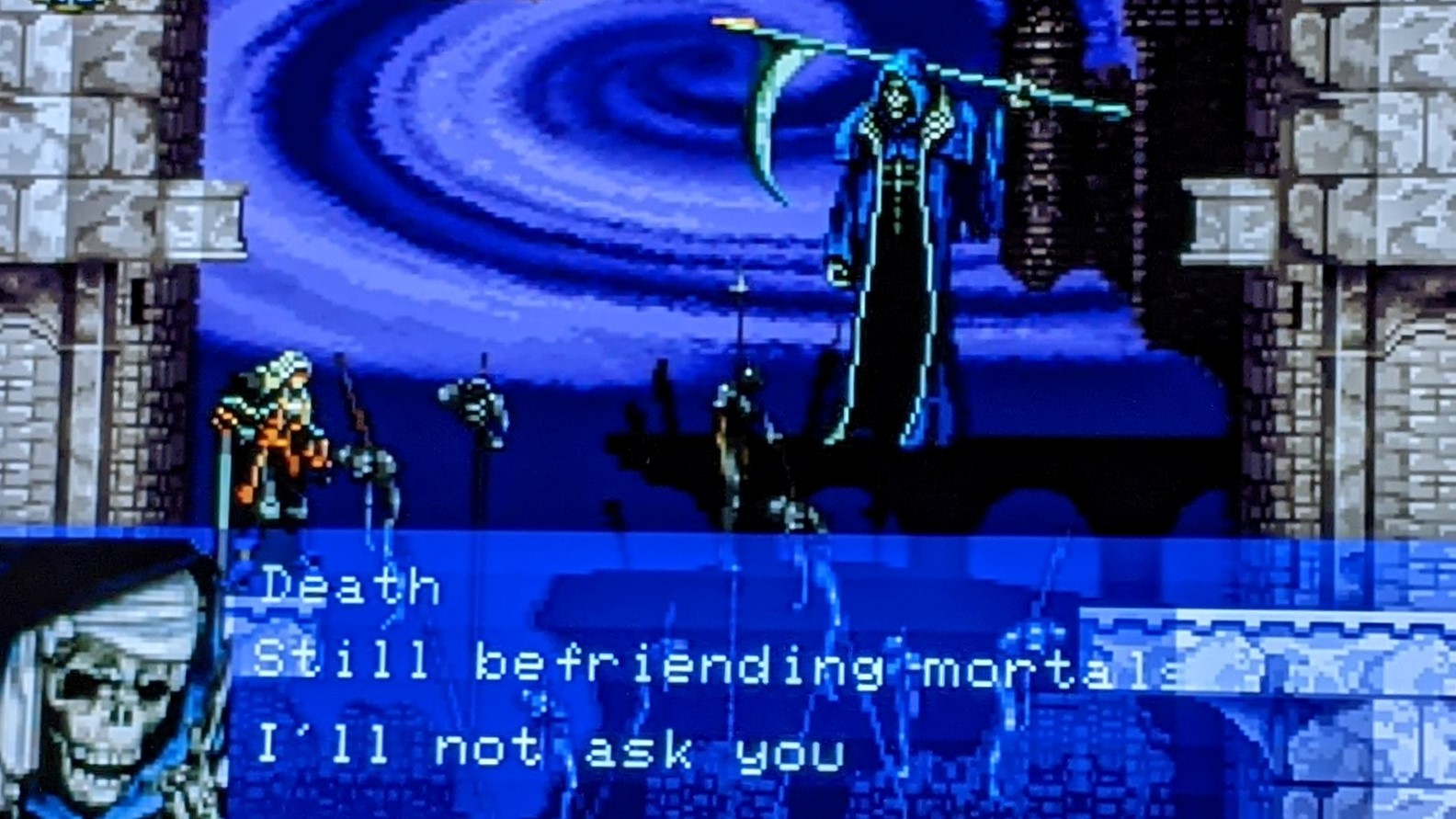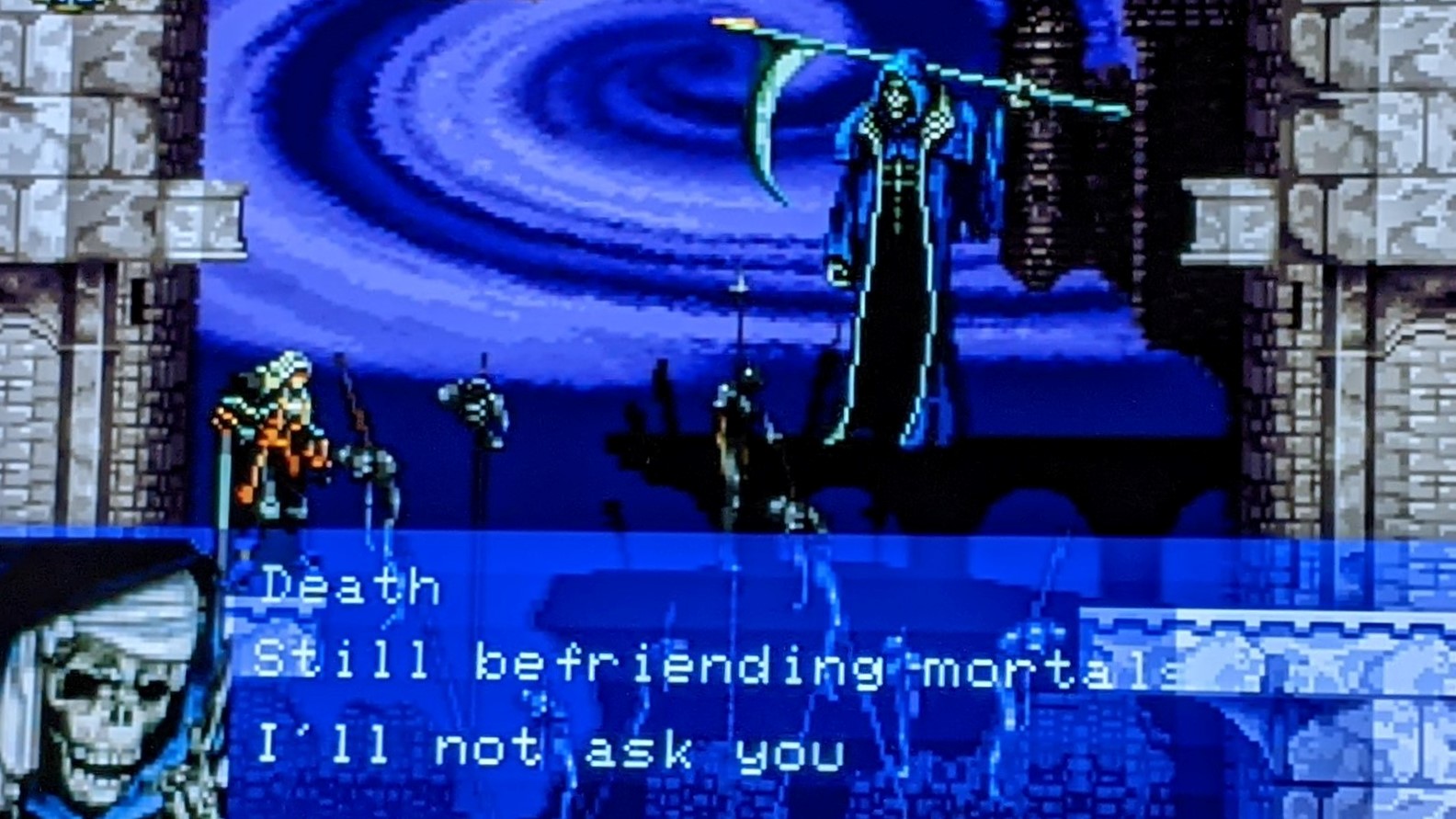 Knight0fDragon has also stated that he is interested in moving various elements (particularly story text) from VDP2 over to VDP1 to improve on transparencies.
For anyone interested in following development or obtaining the patch, the thread can be found here via the Segaextreme forums.
Like my work? Subscribe to my Channel: Ray Commend