Raph_friend, developer of the USB2DB15, just announced a slightly altered version of their controller adapter, named: USB2DB15 CS Ver.
For those who are unaware, the USB2DB15 is basically an adapter that accepts a wide variety of USB controllers and converts the input signal for use on Neo Geo consoles and most modern superguns, through a DB15 port. Since day one, Raph has generously kept this project open source by making the design files of the adapter's main custom PCB available for the public to download.
The newly conceived USB2DB15 CS Ver. is aimed at arcade enthusiasts who are looking for a modern controller solution for their consolization projects. The USB2DB15 CS Ver. retains the USB port on the input side but features a 20-pin header and interlocking terminal blocks instead of a DB15 port on the output side. It is regardless to say, that the CS Ver. shares the same ever-growing controller compatibility list with the regular version.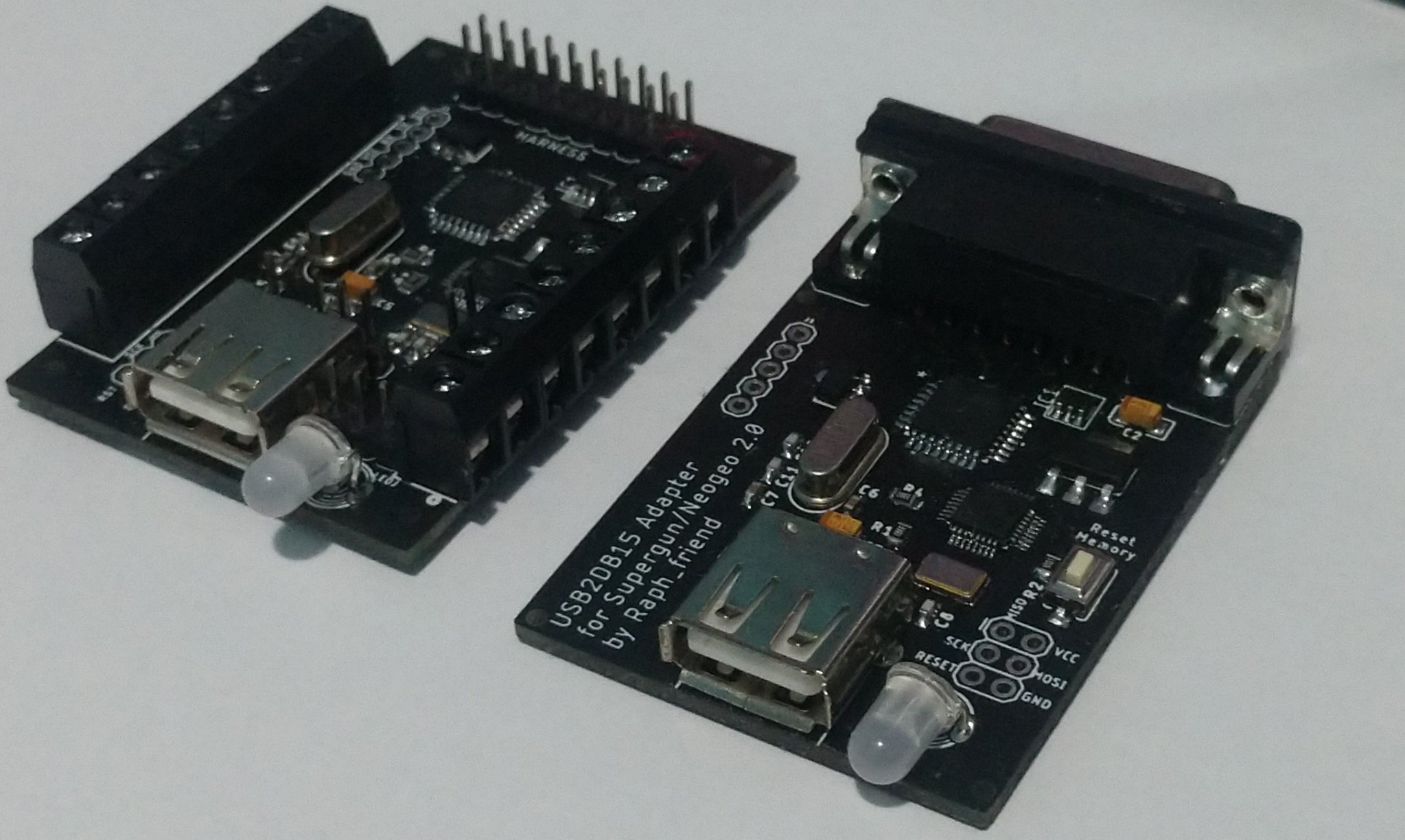 To make full use of the adapter, users can either plug the socket of a Brook Fighting Board Cable into the USB2DB15 CS Ver. 20-pin header and solder the remaining wires onto the Jamma edge of the arcade board that's being consolized OR directly screw in wires into their corresponding terminal blocks according to the following pattern:

In my opinion, the USB2DB15 CS Ver. is a perfect fit for high-quality custom consilization shells like the OMVS and some of the CPS2 metal cases.
To get your hands on a regular USB2DB15 or the CS Ver. visit Raph's discord server and place your pre-order there. The adapters are currently being produced in batches. Unfortunately, the global parts shortage is affecting the manufacturing process of the adapters so delays are understandably expected.
Links: