Saturn's 1998 Star Fox-like space mission flight sim has been for the most part playable for western audiences over the past two decades. However, much of the context and nuance has been lost on those who don't understand spoken Japanese. While all of the in-game menus have largely been in English, all of the game's spoken dialog (of which there is a lot) has been strictly Japanese… Until now.
Originally announced July 19th, 2022 on SEGA Xtreme, the team behind the mind blowing Bulk Slash Fan Translation Dub, decided after a well deserved break, to begin work on their next project, Stellar Assault SS, a reimaging of the SEGA 32X original title Stellar Assault (Or Shadow Squadron in North America.)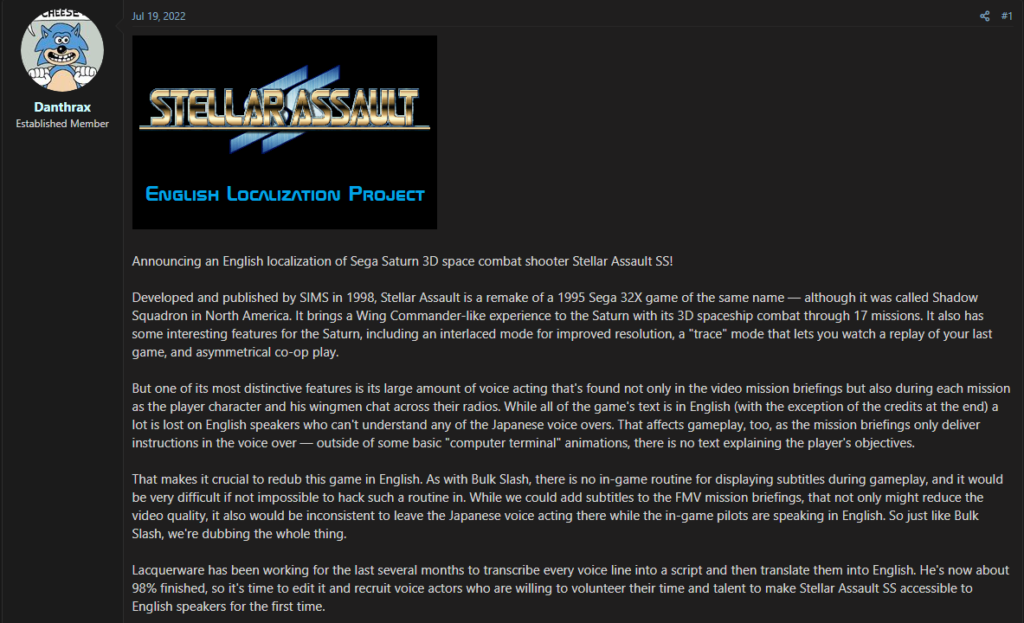 Like the previous Bulk Slash, translation this is a full dub translation effort, with some extra fixes added in, such as:
Fully redubbed English voiceover.
New support for Sega Saturn Mission Stick.
Localized menu text.
Localized load screens.
Brand new, North American-style instruction booklet.
The coolest feature (Besides the full dub of course), is support for the SEGA Saturn Mission Stick, which was not implemented in the Japanese version of the game. This may give you an even larger incentive to play this game again with the translation patch, even if you've already beaten the original several times over!
The dub itself was a long process, beginning around Summer 2022 when the team began auditioning voice actors for the various roles. Many applied (Even our own SaturnDave), but eventually they decided on the amazing team of nine voice actors to bring these awesome characters to life!
The cast are as follows:
Aya Hijikata – Renee Martin
Jake MacPherson – Ramir-Pascal von Bannisseht
Maria – CrouchingMouse
Edgar – Dan Bosley
Alan Vergil – Mike Dent
Brad Feel – Rocco DeFeo
Brenda Bright – Diana Allocco
Umbrella Pilot – Rowin Dincht
Unnamed Pilot – Space Galaga
With such an amazing cast, this gives us a glimpse of what could have been if Saturn had a better Western existence back in the day…
The team was even nice enough to allow SHIRO to demonstrate the work in progress translation multiple times on the SHIRO! Show, and our YouTube channel as a whole:
Stellar Assault SS – English Localization & Dub Playthrough

WIP Part 1:
WIP Part 2:
You can download the Stellar Assault SS Fan Translation Dub patch (Along with a save file and a full color manual) here:
https://drive.google.com/file/d/1KoRf78iDdlZ4M7qQqqkzifcpfvRCgcd5/view?usp=sharing
You will need the Sega Saturn Patcher by Knight0fDragon, which you can download here:
https://segaxtreme.net/resources/sega-saturn-patcher.73/updates
If you need assistance in patching said game, you can follow our tutorial for patching using the Sega Saturn Patcher at the bottom of our Bulk Slash release article:
https://www.segasaturnshiro.com/2021/12/10/bulk-slash-english-fan-translation-twin-sticks-patch-released/

Most importantly, we need to thank the entire localization team behind this project. Who without, this game would still remain a hidden gem left in Japan, with much of the story and amazing character enjoyment being locked to Japanese speakers only:
Project Lead – Greg "Lacquerware" Moore
Audio Engineer – Jon "Shadowmask" Georgievski
Script Editors – Cargodin, Dan "Danthrax" Myers
Graphics, Text, Manual – Dan "Danthrax" Myers
Mission Stick – Stephen "Silos" Strome
Thanks again to the amazing team for not only their work on making this translation a reality, but also being such amazing friends to SHIRO. Not only working with this throughout the process of Bulk Slash and Stellar Assault, but letting us present this to our amazing audience. I sincerely hope all of you enjoy this fan translation, and give this game the proper love it deserves!
---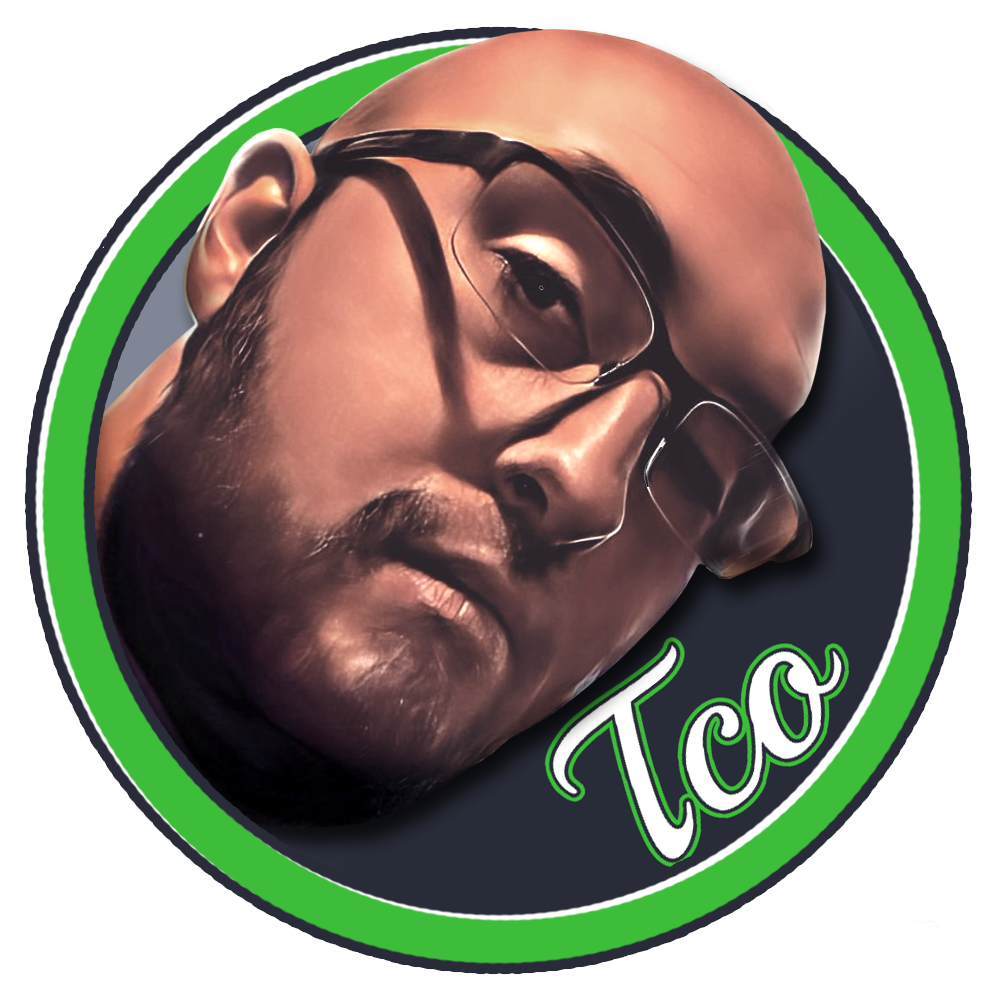 Patrick, AKA TraynoCo is a co-founder of Sega Saturn Shiro. Patrick has a passion for Saturn projects such as homebrew and fan translations. Putting a spotlight on them in both podcast and video forms, trying to bring more attention to the ever growing Saturn homebrew scene.