Another trip around the sun means another excellent showing of Saturn homebrew, patches and tools from our amazing enthusiast community! With the submission deadline up and all entries turned in, let's take a look at SegaXtreme's 28th Anniversary Game Competition, organized by Emerald Nova.
This contest celebrates 28 years of Sega Saturn and marks the 4th in a series of annual events that started back in 2019 with the aim of building interest in Saturn homebrew development and helping to grow the community around that interest.
Before we get right into this year's submissions, here's a quick recap of the entries we've seen from the last three years, showing just how much this annual event (and the community) has grown…
25th Anniversary Competition
Original Game Category:
Cobradile – Rossies Classic
Emerald Nova – Forsaken Plane
folken – Mazinger Z
KeiDash – Blood Stigma: The Mystical Escape
ndiddy – New Game
Ponut64 – Untitled Pony Game
slinga – Twelve Snakes
XL2 – Project Z-Treme
Hacks, Patches, & Translations Category:
NoahSteam – Sakura Wars English Translation
TrekkiesUnite118 – I Love Mickey Mouse & I Love Donald Duck English Translation
TrekkiesUnite118 – Grandia English Translation
vbt – Final Burn Alpha
26th Anniversary Competition
Original Game Category:
7shades – Cube Cat
Cobradile – Kriss Mingle
Emerald – Nova​ Seniriu
Ervilsoft – Sickle
mrkotfw – Heroic-Vania
ndiddy – Cyberblock Metal Orange
Ponut64 – Pony Game
slinga – Flicky's Flock
SuperReye – Tank Game
TrekkiesUnite118 – Final Fantasy
vbt​ – Final Burn Neo
vbt -​ Wolfenstein 3D
vbt – Test
XL2 -​ Hellslave
XL2 -​ Sonic Z-Treme Metal Sonic
Hacks, Patches, & Translations Category:
klarth​ – Lunar Silver Star Story Dub Edition
Knight0fDragon​ – Dracula X (Symphony of the Night) Translation
malenko​ – Fire Pro S: 6 Men Scramble (translation)
slinga​ – Save Game Copier
TrekkiesUnite118​ – Grandia Translation
TrekkiesUnite118​ – Floppy Disc Drive Operator (translation)
27th Anniversary Competition
Original Game Category:
7shades – Cube Cat
Cobradile – Kriss Mingle
DamageX – Fly vs Fly
Ervilsoft – Sartist
Jameson – 15 Xtreme
Jameson – Everlasting Summer
JBeretta – ZYGO
ndiddy – The Garfield Master
sansigolo – Red Moon: Lost Days Demo
sansigolo – The Lighthouse of Sao Bento do Odeste
Slinga – Baloonatics
SuperReye – Cloth Simulation
SuperReye – SkyBlaster
TrekkiesUnite118 – Final Fantasy
Xenos Interactive – Blue Skies
XL2 -​ Hellslave

Hacks, Patches, & Translations Category:
A Murder of Crows & ShadowMask – Deathmask
Bulk Slash Team – Bulk Slash English Localization
Knight0fDragon – Wachenroeder
Malenko – Fire Pro Blazing Tornado
Malenko – Fire Pro Six Men Scramble
Mr Conan – Lunar 2 Eternal Blue Preview .0.12
pitito – Dragon Ball Z Idainaru (Legend)
SSG – Gungriffon 2 Preview
TrekkiesUnite118 – Sega Ages: I love Mickey Mouse/I love Donald Duck
TrekkiesUnite118​ – Grandia Translation

Tools & Utilities:
Cafe-Alpha – SaveRe
Knight0fDragon – Saturn Save Converter
Knight0fDragon – Sega Saturn Patcher
Ponut64 – ponesound
SuperReye – 3D Model Converter

These previous efforts have inspired more and more folks to get into Saturn development and have also helped create many useful tools and a large knowledge-base, effectively lowering the high 'barrier of entry' into Saturn development.
We've seen both individual programmers and entire teams grow in terms of technical skill and project scope. Helping each other to achieve often mind-blowing results, we are witnessing something of a 'SEGA Saturn Renaissance', and SHIRO! couldn't be more thrilled to be caught up in the midst of it!
Here, we'll document and showcase this years' entries in alphabetical order by name of each participant. For a detailed breakdown of the contest rules, judges and criteria, check out Emerald's Game Competition Page.
---
Original Game Category

Shmup Salad
Become a flying bowl and shoot at food! Score points to level-up. Use all your utensils to increase your manners. This little food-themed shooter controls very well and encourages folks to eat their veggies! That's a WIN-WIN!
---

GalaXmas
The ghosts of naughty children past are haunting the woods of northern Canada as Santa makes his way to deliver presents to all the good children of appropriate religious and socioeconomic background. Dead trees are coming alive as Kinder rushing through the forest to attack. Giant Elk stampede without regard for who is in their way. Hats are possessed as Twisted Santa Hats, seeking to attack Santa as a personal vendetta. Snow Bears see the red sleigh and charge. The very naughtiest ghosts posses snowmen as wisps to throw fire as Fiery Snowmen. Santa must fight back these naughty ghosts the only way he knows how, by handing out coal. Can you survive level 6?
---

Chip-8 Emulator
A CHIP-8 emulator for the Saturn. For those who never heard of it, the CHIP-8 is an interpreted low-level programming language from the late-1970s, in essence programs are run on a virtual machine of sorts which interprets each instruction. It was initially designed and developed by Joseph Weisbecker in 1977 with the goal of making video game development easier for the COSMAC VIP kit computer. To this day there is still plenty of CHIP-8 games and programs being made. Included in the disc image there are more than 50 public domain/open source CHIP-8 games.
---

Bridget Bishop
The game takes place in the house of Bridget Bishop, a small, but spirited witch. Bridget loves to experiment with magic and watch to Buffy the Vampire Slayer. But one day… she accidentally turns her cat into a frog… Her mission is to turn back his beloved cat into its original form. The game is a mix of Resident Evil (3D character over prerendered backgrounds with tank controls) and classic graphic adventure games. It features some great little puzzles and mini-games thrown in for an all around excellent submission!
---

Unnamed (Online) Shooter
Unnamed shooter is a very basic shooting app for two players designed to show off the networking capabilities of the new OS. The goal is to fire shots at your opponent to kill them. Your bullets can be used to destroy their bullets, with the exception of the super bullet. The super bullet can go through anything. Use your regular bullets to trap your opponent, then send down a super bullet to put them out of their misery.
---

The Case of the City Botucaiba
The Case of the City Botucaiba is a mystery visual novel for the Sega Saturn about Renne Bras, a detective who travels to Botucaíba to investigate the mysteries surrounding the city. Submitted in 2022's Cidades Habitáveis game jam from @museudoamanha. The theme of the jam was "Healthy city".
You are Renne Bras, an ordinary "detective. You entered the business seven years ago, just after the end of your longest relationship. You became famous for solving the case of kidnappings in the capital. Months have passed since the case of the Lighthouse of São Bento do Oeste. Since then you have become an active detective in the South Minas region. Everything changed when days ago you received a e-mail from Julia.
---

Disasteroids
A 12-player Asteroids clone for the Sega Saturn. Requires two 6 Player Adaptors for full twelve player support. In CO-OP all players spawn with invulnerability frames in a ring in the center of the field. The Disasteroids spawn in an outer ring with a delay before they start moving. Destroy all Disasteroids before moving on to the next wave. At the start of the next wave, players are re-spawned in the center. This was my only solution to spawning diasteroids fairly. Waves slowly increase the speed and number of Disasteroids. In VS mode all players spawn in an outer ring and Disasteroids spawn inside.
---

Sky Blaster – UPDATE v1
This UPDATE to last year's 3D polygonal shooter features a Story Demo, an FMV sequence (credit TrekkiesUnite118 for Cinepak help), a Co-Op Mode, a New Enemy with Homing Projectile, Refined Controls, New Music (care of random stuff), and a few Bug Fixes.
---

Magic
VBT graces the Saturn with some… ahem… magic. That music really slaps! Did he compose that? 😛
Wolfenstein 3D – Multiboot
This submission features several versions of the classic Wolfenstein 3D, all multi-booting from a single game image! Not only fun to play, but also an impressive technical showing for the Saturn.
---

Sonic and SEGA Saturn fans alike, rejoice! In this latest installment of the many Sonic X-Treme fan recreation projects comes a new and certainly unique entry into the foray – packed with 4 colorful prototype levels, as seen in the original famous pieces of footage, and a brand new re-imagining of the 'Nack the Weasel' boss level as seen in the renowned promo/magazine screenshots – all beautifully re-created and re-designed for the very system the original game was doomed to be released for: the SEGA Saturn!
---

IRRÉEL – 0.018
An amazing performance tech demo of the original 1998 Unreal for PC! Created with help from Corvusdeux (who did much of the 3D modeling) and Ponut64's PoneSound driver. This demo was completely rebuilt from the ground up (no original source code used) using XL2's highly modified Hellslave engine with new enhanced features. The demo features 3D audio, made possible thanks to Ponut64's sound driver.
---
Hacks, Patches & Translations Category

J.B. Harold: Blue Chicago Blues
An English translation demo of the prologue to J.B. Harold: Blue Chicago Blues, a gritty FMV detective mystery originally released for the Pioneer LaserActive, and ported to Saturn in addition to several other consoles. While just a brief demo, this is definitely something we are excited to see completed!
---

Bastard Baroque
The game is largely translated from Japanese via basic text replacement and transcription adapted from Baroque. Items will be largely understandable and the combat of the game playable. In game dialogue may be much more limited than the true meaning.
---

Saturn Bomberman – NetLinkOS Patched
This is Saturn Bomberman, but it's patched to work with Knight's NEW NetLink OS. This is the beginning of the future of online Saturn play…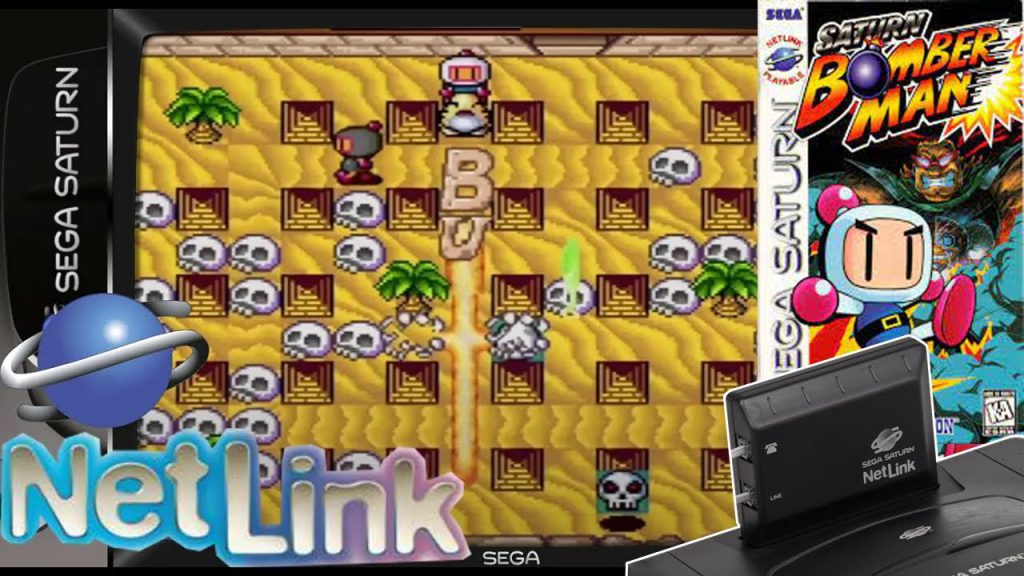 ---

Tokyo Highway Battle '97
Tokyo Highway Battle was the Western release of Drift King '97on the original Sony PlayStation , released by Jaelco. In the PSX version almost all of the videos were removed and it doesn't even star the Drift King or Bando; but they do show up in the ending. It was never released on the Saturn in the west, so the only way to play it on Saturn prior to this patch was to play it in Japanese. This is a surprisingly great racing game with a tough language barrier to overcome. So it is my hope that having this game in English will get more people playing it and maybe even trying out the later Genki games.
NBA Jam TE Walrus Edition Hack
This hack of NBA Jam TE adds the following hidden players: Craig Stadler : CRS June 2nd (replaced Crunch), Sub Zero : SUB Dec 5 (replaced Hillary Clinton), Reptile : RPT Nov 11 (replaced Larry Bird), Scorpion : SCO July 6 (replaced Blaze), Sonic : SNC Jan 1 (replaced Hugo Hornet)
---

Lunar 2: Eternal Blue (English Translation Preview v0.18)
This is an updated preview release of an English Translation hack of Lunar 2 EB for Sega Saturn. The Working Designs script has been inserted (for now), and translation cleanup effort is underway. VWF has been inserted (Game Arts got rid of the one from Lunar 1). Items/Spells/UI text are mostly there now and should be glitch-free with minor spacing issues. Save/load slots have been translated now. Battle info has been translated. Subtitle format has been decoded, and subtitles have been replaced as proof of concept. It's still Japanese audio, so this is more like an un-dub with the Working Designs text.
---

Sakura Wars 2 – Special Edition Demo Translation
This demo release is meant to serve as the official surprise announcement for the Sakura Wars 2 ~Thou Shalt Not Die~ English Translation. The project has been in the works for over a year and a half now and the team are finally at a point where they are comfortable revealing it to the public. While the script translation is mostly done at this point, there's still a bit of technical work left to get the translation actually into the game. So the release date is still very much TBD. But in the mean time they decided to translate the original Demo Disc that Sega made back in early 1998 to give the same kind of teaser to English fans that Japanese fans had back then. This demo includes a short trailer as well as a short visual novel portion of the game that introduces new characters and dialogue mechanics.
---

Gungriffon II English Localization – Preview Alpha 0.01
This open alpha build of the game has been available since January 16th, 2022. However, considering the amount of work that was done in the 2 weeks following last years submission (consisting of only one line of text), it seemed appropriate to submit the updated patch.
---

Stellar Assault SS – Promo Demo Localization
This is a patched version of the standalone demo disc, Stellar Assault SS Taikenban to the Hacks, Patches and Translations category. We found out about this demo pretty recently. Since it uses some of the same assets as the full localization patch currently deep in development, we decided it would be fun to patch in some of the new clips that we've been working on, as well as translating and implementing an English splash screen declaring, "3D Space Combat Simulator – Releasing spring 2023 at SegaXtreme.net" after going idle on the main menu. This was done by @Danthrax and involved extracting, modifying and reconstructing the original 8bpp, 8 x 8 pixel tiles using MS Paint, CrystalTile and HxD.
---
Tools & Utilities Category

Save2QR & QR2Save
A utility that transfers save games through the use of QR codes. While there are already quite a few means available to backup save data, this one could come in quite handy for some, as it doesn't require connecting any hardware or peripheral directly to the Saturn. Folks who only have a Pseudo cart and nothing else could get some great use out of this!
---

NetLink OS
The goal of this project is to get more folks playing online together with the Sega Saturn! This new OS will allow folks to use different communication devices to play against their friends. Currently, the following devices are supported: USB Dev Cart, NetLink Modem, XBand Modem & Yabause NetLink Modem (in Yabause).
---

Ponésound – SCSP 68K (3D Stereo) Sound Driver
This open-source sound driver for Saturn (with Jo Engine usage demos) features a driver binary that is uploaded from CD to the MC68EC000 in the Saturn's sound subsystem. Multiple entries to this year's competition have used this sound driver. It has been updated over the course of the year with some small changes, mostly to enable a greater number of sounds to be played back (for VBT) and to decrease the quality floor for compressed audio (both VBT and XL2 requested this). There have been other bug fixes as well, such as in the streaming library and in the driver itself. One thing that definitely took some effort was improving the synchronization code for ADX audio so that all bitrates both worked and worked for longer.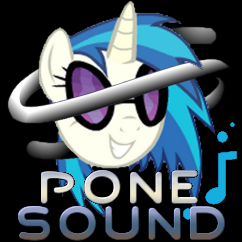 ---

Saturn NetBand v4.3 – 'The Tunnel'
This is a python based utility to facilitate net play between Saturn systems using the modem peripheral. As originally designed, Saturn "online" games ultimately used direct-dial modem to modem communication whereby one Saturn would call another directly over a telephone line. This utility eliminates the need for a real telephone line by tunneling the modem data over the internet. When used with specially patched versions of the modem capable games, a multiplayer gaming experience very similar to the original implementation over landline can be had.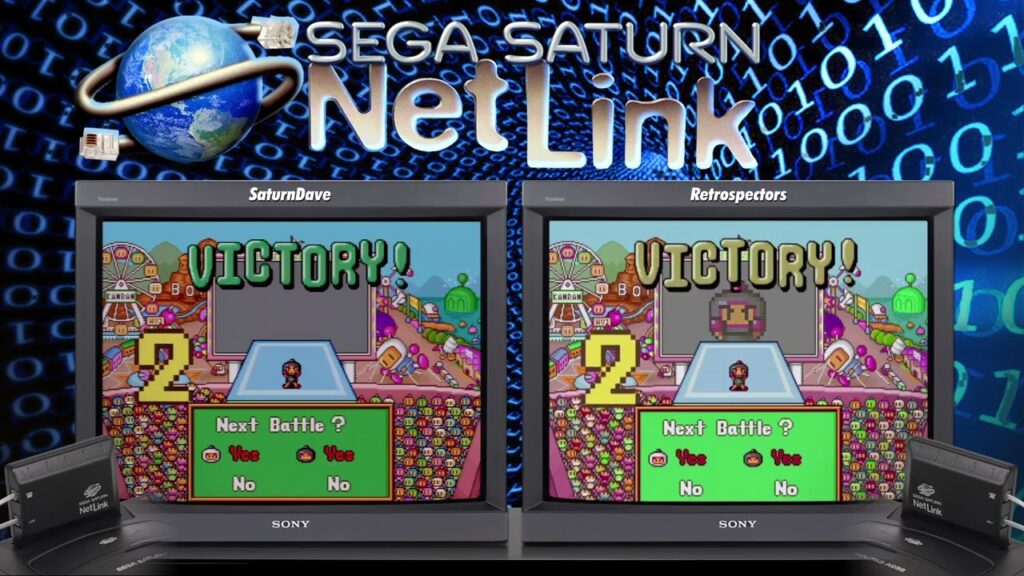 ---

SEGA Saturn FILM Muxer
This tool was designed to make dealing with FMVs in translation projects a little less painful. The key thing it does is take the Audio from one Cinepak file, and combine it with the Video Stream from another Cinepak file. This can be useful if you want to say replace the audio in a Japanese FMV with dub audio without degrading the video quality of the original Japanese video. The other key thing it can do is work with ADX Audio Cinepak files. So if your game uses ADX Audio Cinepak files and you want to subtitle them, this tool can take the ADX Audio from the original Japanese file, and combine it with the subtitled Video Stream of your new subtitled video.
---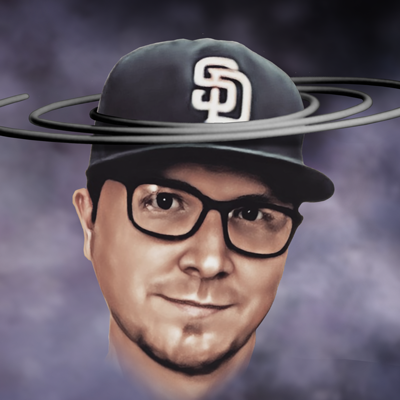 A massive Saturn fan since Christmas '96, Dave is enthusiastic about growing the community and spreading Saturn love and knowledge to fans old and new. Co-founding the SEGA SATURN, SHIRO! podcast back in 2017 and creating the SHIRO! SHOW in 2020, he seeks to create interesting and engaging Saturn-related content for the community. Dave's interests circle around game preservation, and he is a huge fan of game magazines and developer interviews.