The Commodore mouse that originally shipped with the Amiga series of computers, often called the "Tank Mouse", is quite an iconic desktop companion from the late 80s. With a simple 2 button layout and very squared off design, providing the inspiration for the nickname, it was a true product of the era. Now there is a Kickstarter campaign to bring this mouse back with some modern upgrades!
Kickstarter – https://www.kickstarter.com/projects/lukas-remis/tank-mouse-your-new-amiga-mouse
Created by Lukas Remis, the idea behind the Tank Mouse project is to make a modern interpetration of the classic design that will work not only on your original Amiga, but also on current computers and devices. Instead of the original ball setup there is now a modern optical sensor as well as full wireless support via Bluetooth or 2.4Ghz (with the included dongle). Power is provided via 2 AAA batteries.
One neat trick the original definitely lacked, is an integrated scroll wheel thanks to a touch sensor between the 2 buttons, something that isn't immediately obvious.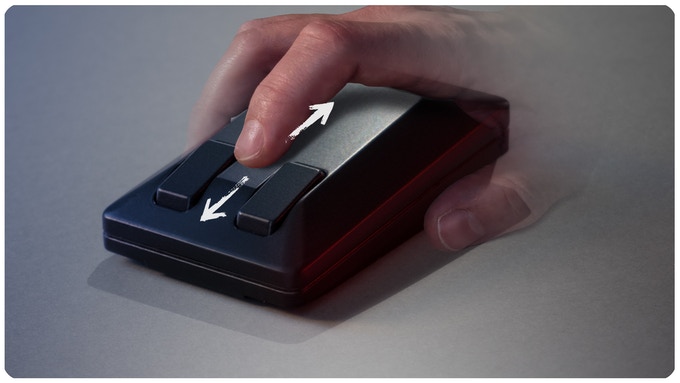 The mouse is designed to work seamlessly with modern computers however support for original hardware is also planned. This means you could have a wireless mouse that retains the iconic design with the added benefit of a functional scroll "wheel". To have this work with an actual Amiga a DB9 to USB adapter will be needed, which is not part of this Kickstarter. Should the first stretch goal be met however, there are plans to develop a native DB9 wireless receiver making the adapter no longer needed.
If you decide to pledge your support you have the choice of a classic white or sleek black color scheme, or you can get both. The final product is planned to be made using injection molding to achieve a high quality finish.
Should the campaign be successful deliveries are planned for November 2022.