RetroDaily is now accepting pre-orders for clear plastic protective shells that snugly house Genesis/Mega Drive, MSX and Famicom cartridges.
While second-hand Genesis/Mega Drive carts are most commonly found encased in their original plastic packaging, complete-in-box prices have been on the rise for the past few years, making cart-only a more appealing option for non-collectors to jump into.
On the other hand, both Famicom and MSX games originally came in cardboard boxes, and those are notoriously prone to degradation overtime if not maintained well, or were simply thrown away by early adopters. CIB MSX titles commend ridiculous prices on the second-hand market nowadays. Famicom carts are, in a lot of cases, cheaper alternatives to their US NES counterparts and can still be acquired for reasonable prices in cart-only form.
Protecting those lose carts is crucial, especially in an active gaming environment. The accumulation of dust and grime around the cartridge exposed pins will constantly require cleaning and maintenance to assure normal functionality.
The translucent plastic shells from RetroDaily aesthetically look very pleasing and clearly expose the cover art/label found on most carts. They open up in a cassette-tape box fashion and firmly snaps and locks back into place providing complete protection against dust particles.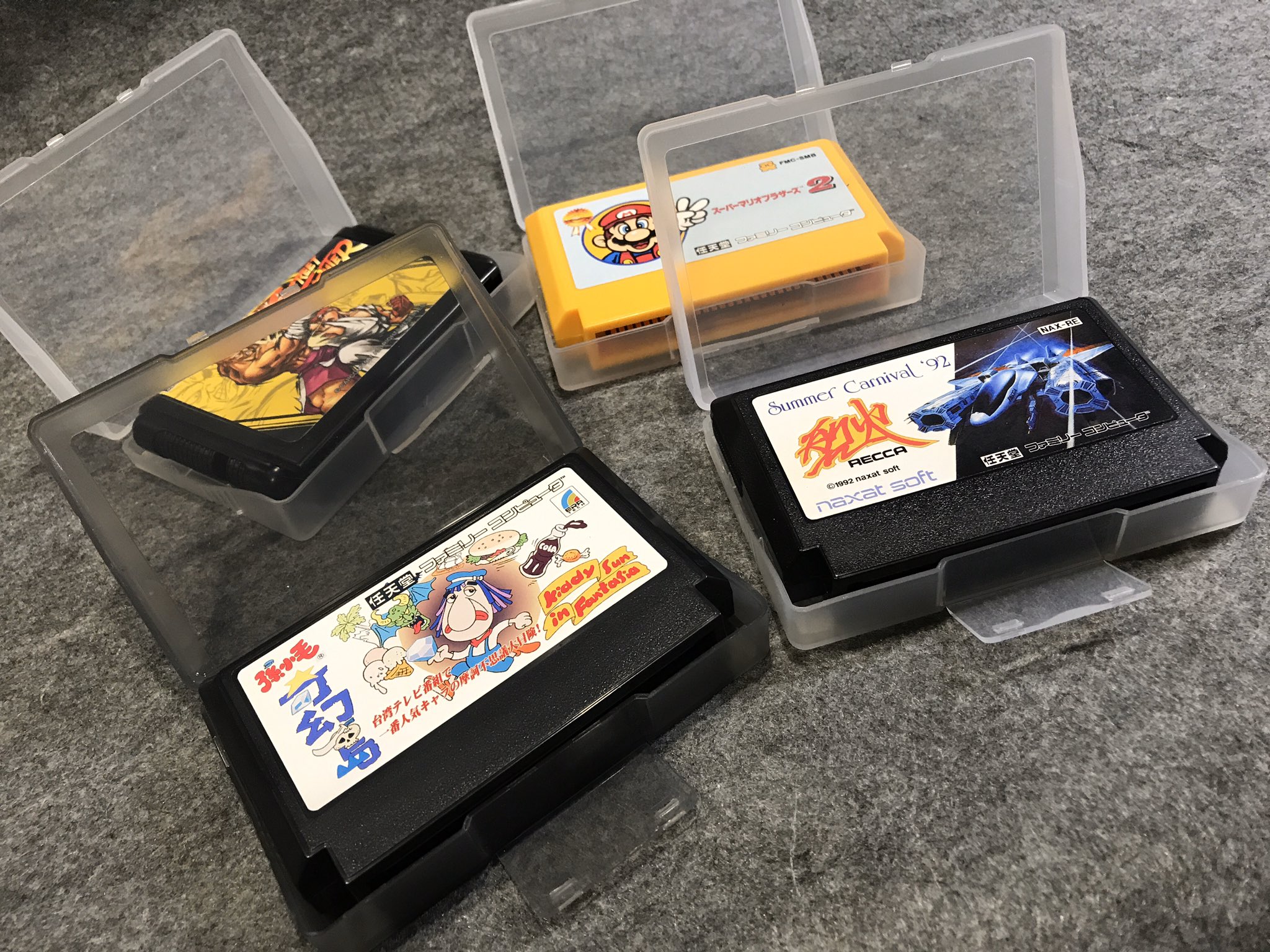 The plastic cases are sold in packs of 10 pieces. One pack is priced at $15. Shipping (from Taiwan) is not included and will set you back an extra $9 per pack. The pre-order window will close on December 10.
The shells were highly recommended by Chris from Retro Game Restore, the person behind the awesome PC Engine clear cases. For those who haven't acquired a RGR clear PCE case yet, it can now be had for just under $100 all through Black Friday weekend. (up until Sunday 29)
Links:
Perfect protecting plastic shell for Genesis/MegaDrive, Famicom and MSX cartridges made by one of my friend in Taiwan. I got some sample from him just today, and they are so good.

For any one wants it, https://t.co/yq0yYPJQMK#retrogames #retrogamer #retrogaming pic.twitter.com/Sxhu2xkWLD

— Retro Game Restore (@RgRDev) November 22, 2020
For further discussion, follow me on Twitter: