UK-based mod shop and retro gaming parts store Retrosix just released brand new replacement shells for the Sega Game Gear.
The newly manufactured shells are made of rigid ABS plastic. Buyers get to choose between 14 different colors, most of which closely mimic the original Game Gear variants. Retrosix also introduced new colors including: clear and clear black. The kit is comprised of 2 parts, one part for each side (front and rear) and does not include a screen lens.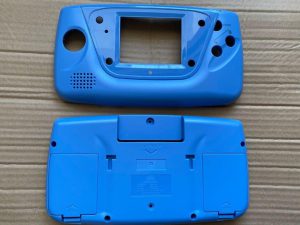 Although quite a few motherboard revisions were put to use during the Game Gear lifespan, none of them were  drastically different from the others to require a a shell redesign. So Retrosix's shells should fit any Game Gear motherboard as well as screen mods like McWill's kit, just fine.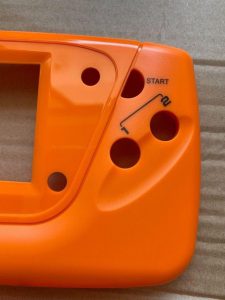 The price for one kit is reasonably priced at $17 + shipping and can now be ordered through Retrosix's shop.
Here's a full list of available colors at the time of writing this post:
Black
Red
Light Blue
Yellow
Cream White
Orange
Purple
Grey
Mocha Brown
Clear
Clear Black
Dark Blue
Light Green 
Dark Green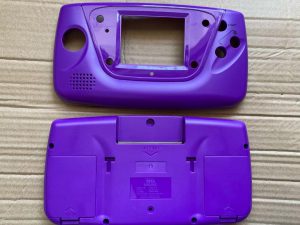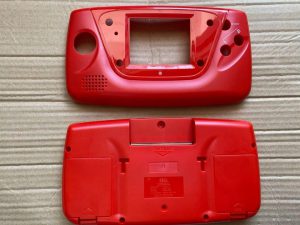 Order a Game Gear replacement shell from Retrosix: https://retrosix.co.uk/Game-Gear-Shells-c54011205