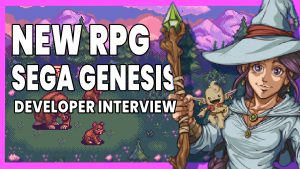 We've previously reported on Affinity Sorrow, a new RPG being developed for the Sega Genesis / Mega Drive which is currently seeking funding on Kickstarter. Now, with 10 days left until the crowdfunding campaign ends, the game has not only reached its base goal, but it even blew through four stretch goals.
Meanwhile, St1ka (that's me), interviewed its two lead developers, Adam Welch on Javier Leal on what we can expect from Affinity Sorrow as well as the studio's past projects.
Topics discussed include possible Super Nintendo and NES ports as well as the differences between developing modern games for the NES, Sega Genesis and Super Nintendo.
You can find the full video below: